Back in the late '00s, it felt like Taylor Lautner was everywhere.
After Shark Boy & Lava Girl then his role in Twilight, he became the highest-paid teen in Hollywood for 2010. He was Glamour's second-sexiest man of the year, and fourth on People's 'Most Amazing Bodies' list.
Along with his co-stars Kristen Stewart and Robert Pattinson, it seemed like he was on the fast track to becoming Hollywood royalty. But while the other two Twilight leads went on to carve a niche for themselves in the acting world, Lautner was left behind.
Let's find out what's going on with Taylor Lautner…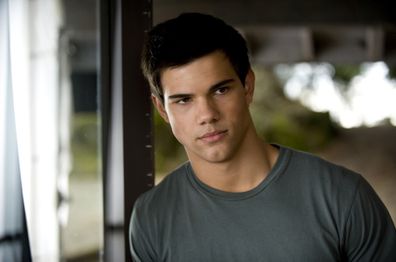 What happened to Taylor Lautner?
It's been a few years since Lautner has had an acting role. After starring as Jacob Black in Twilight, it seemed like he was going on to big things in Hollywood.
He had a small role in Valentine's Day, then starred in the flop film The Ridiculous 6. But since 2018 he hasn't had any acting credits.
Why is Taylor Lautner not in movies anymore?
After Twilight, Lautner starred in a lot of films that either flopped in the box office or were panned by critics.
His 2011 action film Abduction was regarded as one of director John Singleton's worst projects, then his 2015 role in Tracers also received negative press.
In 2015, he had a fairly big role in the Netflix comedy film, The Ridiculous 6, with Adam Sandler and Terry Crews –– one of the few movies to have a zero per cent score on Rotten Tomatoes.
Over the years he's also been attached to a number of action movies that never even made it out of pre-production.
Has Taylor Lautner been in recent movies or TV shows?
His last movie was Run the Tide in 2016. In the last five years, Lautner had two notable TV roles –– on Ryan Murphy's 2016 show Scream Queens and three seasons of the British comedy Cuckoo from 2014 to 2018. That was his last role.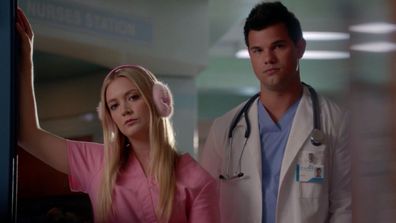 Lautner has never publicly spoken about his withdrawal from acting, but way back in 2015 The Hollywood Reporter commented that Abduction was the beginning of his downfall.
"Insiders point to 2011's Abduction [as the beginning of the downturn], which was critically panned. After that… the leading-man offers dried up. 'His first movie just wasn't very good, and it didn't justify what he was asking for at the time," says one producer.
In 2016, he hinted that he felt "pigeonholed" by his work in the Twilight franchise and wanted to do other things outside of acting.
"For me the biggest thing is just surrounding myself with people that I love, just spending time, it doesn't matter what I'm doing as long as I'm with my friends and my family. You know, I could be sitting in a cardboard box and that's where I'm happiest," he said.
Who is Taylor Lautner dating?
Since 2018, Lautner has been in a relationship with a nurse and lifestyle influencer named Taylor Dome. The pair share snaps on Instagram of their life in California and their two dogs.
Did Taylor Lautner date Taylor Swift?
It seems Lautner likes dating girls named Taylor –– in 2009, after they starred as a high-school couple in Valentine's Day, he dated singer Taylor Swift for a few months.
It's believed her song 'Back To December' is about Lautner.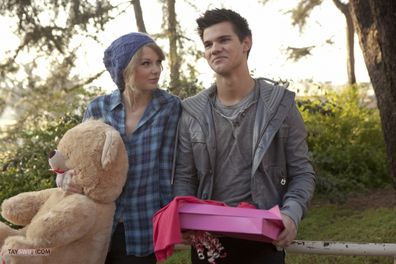 He also dated Lily Collins for a year after they co-starred in Abduction, then began dating actress and Scream Queens co-star Billie Lourd in December 2016. The two split in July 2017.
How old is Taylor Lautner?
Lautner is turning 29 in February 2021.