Madonna has called out Instagram for taking down racy lingerie photos she posted yesterday.
In the images shared on November 25, the Material Girl could be seen in a series of poses on her bed while wearing fishnet stockings and a cut-out bra, which exposed her nipple.
The images appear to go against Instagram's guidelines pertaining to nudity, so the photo-sharing platform seemingly deleted the photos automatically, much to Madonna's surprise.
READ MORE: Wife shares marriage 'rules' for making relationship work
The 63-year-old has since reposted the images to Instagram, however this time she censored her modesty with heart emojis. 
"I'm reposting photographs Instagram took down without warning or notification….." " the singer wrote in her accompanying caption.
"The reason they gave my management that does not handle my account was that a small portion of my nipple was exposed."
READ MORE: The Black Friday sales you need to see to believe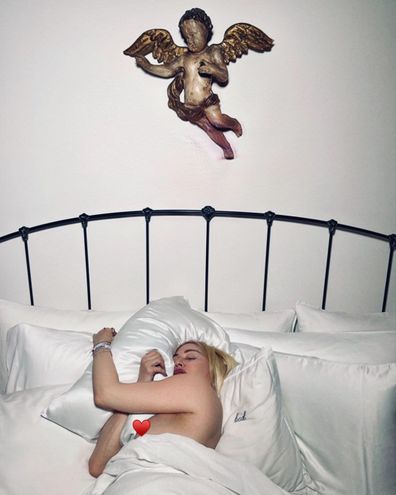 "It is still astounding to me that we live in a culture that allows every inch of a woman's body to be shown except a nipple. As if that is the only part of a woman's anatomy that could be sexualized," she added.
READ MORE: Crowd erupts at Kiss Cam after message flashes on jumbo screen
"The nipple that nourishes the baby! . Can't a mans nipple be experienced as erotic ??!! And what about a woman's ass which is never censored anywhere. Giving thanks that I have managed to maintain my sanity through four decades of censorship…… sexism……ageism and misogyny."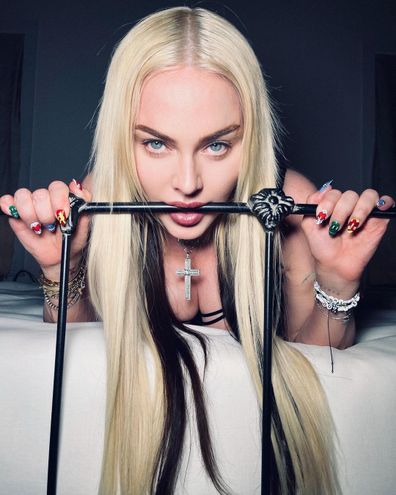 While thousands 'liked' Madonna's original post, it did attract some criticism from her followers.
"This is getting kind of embarrassing now," one commented on Instagram, while another said, "Now it's just classless and it has nothing to do with your age."
For a daily dose of 9Honey, subscribe to our newsletter here.