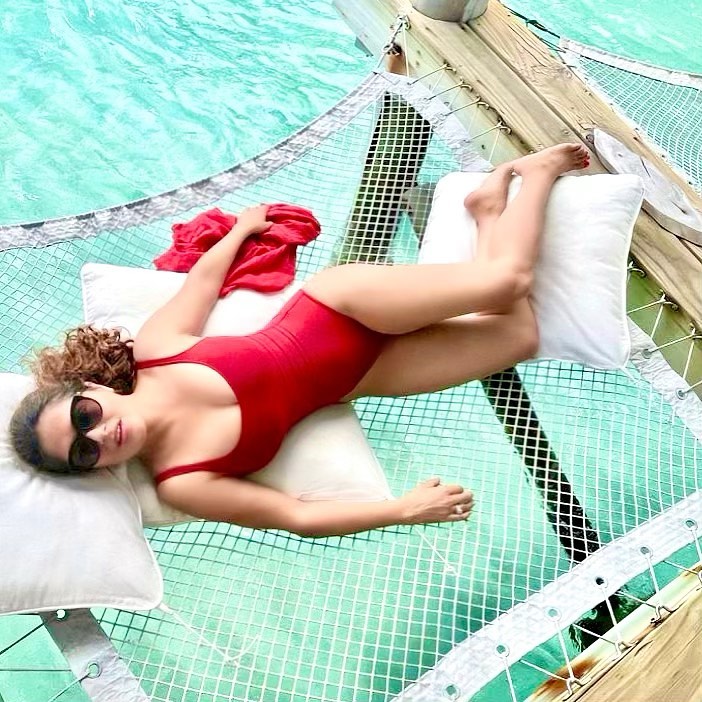 Salma Hayek welcomed another turn around the sun with a sizzling bikini photo – and she looks like she hasn't aged a day.
The 54-year-old actress bid farewell to 2020 with two images snapped in a tropical paradise, appearing relaxed and carefree.
In the first image, Hayek grinned at the camera, standing drenched in sunrays, while the next image showed her posing on a beach in front of a pair of palm trees and a hammock.
In the caption, Hayek wrote: "Last days of 2020. Never been more grateful for being healthy and in contact with nature."
The Frida star flaunted her physique in a purple bikini and patterned caftan, perfecting the look with a sunhat and stylish set of glasses.
The nod to sun safety was among one of the major reasons fans agreed Hayek "hasn't aged a bit".