We may only be a month into 2021 but we've already witnessed some historic moments for Black women – most prominently, Kamala Harris taking the helm as the first woman of colour to be sworn in as Vice President of the United States.
In every industry, Black women have ferociously carved out a space for themselves and politics is no different. Both in history and in the contemporary, Black women have a voice to be reckoned with and finally, it feels like we're actually being heard.
She's a vocal feminist and queen of the clapback: Here's everything you need to know about Kamala Harris
As we're all well aware, women have fought for their right to be present in policy making for centuries and for Black women, the fight has been even longer and harder. From Civil Rights activists like Angela Davis or Notting Hill Carnival founder Claudia Jones, politics is an inescapable factor in the Black woman's experience, a fact that was most recently reflected by the Presidential election in America which highlighted that 91% of Black women voted for President Joe Biden, playing an instrumental role in the Democratic win.
In the words of Vice President Harris, Black women are "too often overlooked but so often prove that they are the backbone of our democracy." To help you understand why, here are five incredible political books by Black women to read now…
American politician and lawyer Stacy Abrams is the woman behind Biden and Harris' surprise victory in Georgia during the 2020 US election as her voting campaign eventually led to the State being won by the Democrats. Her book Our Time Is Now chronicles voter suppression, exposing the dark sides of American politics whilst also empowering and inspiring us with her visionary take on the future of democracy.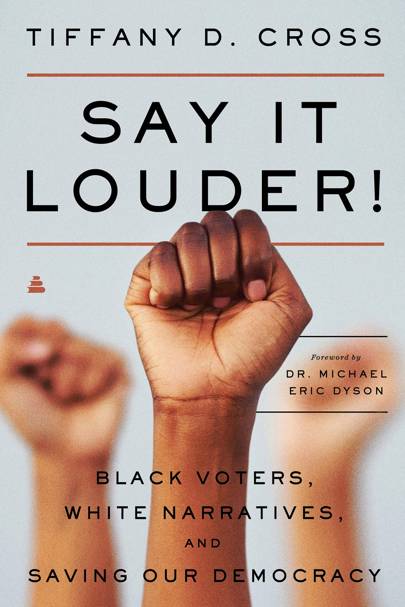 American journalist and political analyst Tiffany Cross breaks down how white narratives and specific political campaigns have together minimized and attempted to diminish the power of Black voters. However, whilst doing this eloquently, she consistently emphasizes the pivotal role of Black voters in saving American Democracy, a point that foreshadowed the events of the recent presidential election.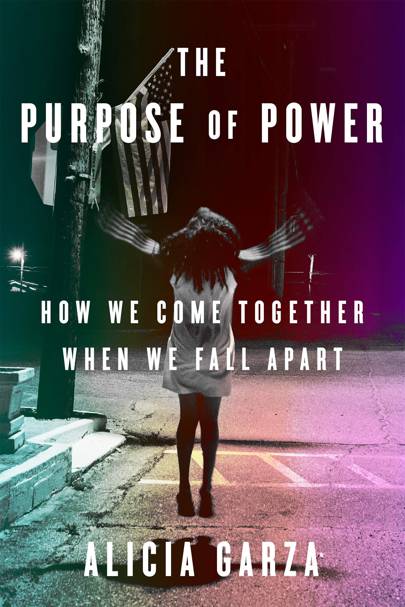 When Black Lives Matter co-founder Alicia Garza talks, we listen – and so does the world, as we witnessed during the height of the global Civil Rights movement in summer 2020. Her book, The Purpose of Power echoes the movement whist giving us a thoughtful, introspective and self-reflective narrative about her life, the movement and all the valuable things she learnt along the way. Read it for a fresh dose of inspiration for activism and justice.
Mikki Kendall calls out mainstream white feminism for disregarding and neglecting the overwhelming majority of women, specifically women of colour and from low socio-economic backgrounds, in the brutally honest Hood Feminism. The synopsis reads: "All too often the focus of mainstream feminism is not on basic survival for the many, but on increasing privilege for the few." Kendall argues that fundamental issues like homelessness, hunger, poverty, health disparities, domestic violence and transphobia are all a pivotal part of the feminist fight.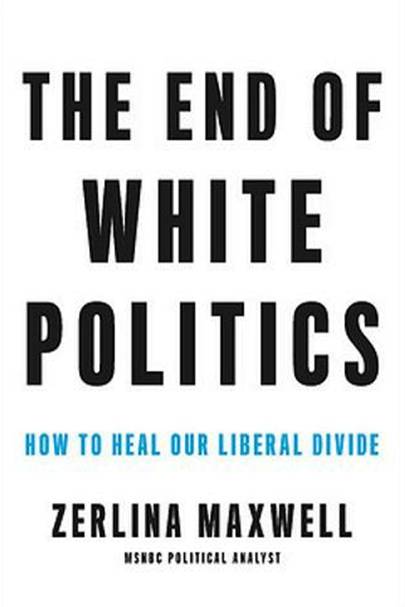 One of TIME's Must Read Books of 2020, political analyst and SiriusXM host Zerlina Maxwell's The End of White Politics is a witty yet incredibly clear and candid look at the racism and sexism that is intertwined in American politics, both within the Republican and the Democratic parties. Maxwell worked on both Hillary Clinton and Barack Obama's campaigns and shares her first-hand knowledge to examine what has been done right and what continues to be done wrong in US politics. Ultimately, she poses the questions: "What now, liberals?"